Super Foodservice at the Supermarket
As more and more supermarkets offer prepared meals to take home, many upgrade their equipment to accommodate chefs working behind the counter.
Editor's Perspective: Best in Class
This month's spotlight of FE&S' Hall of Fame and Top Achiever award winners shows what it takes to be the best: adapting to changes and building meaningful relationships with customers.
Consultant's Viewpoint:
Streamlining the Process
A thorough and accurate submittal package will save time and lower costs, but most importantly, prevent a communication breakdown between all players in kitchen construction, writes Douglas Huber, vice president, Foodservice Consultants Studio Inc.
| | |
| --- | --- |
| • | Technomic's Annual Survey Shows Bar Sales Generate Revenues at Top Chains |
| • | Henny Penny, Frishman to Build Cook-Chill Sales in Non-Commercial Markets |
| • | Papa John's Pizza Names LeBlanc Supply Chain VP |
| • | Fortune Small Business Magazine Releases Top-100 List |
| • | Call for Entries for the FE&S 2006 Tabletop Performance Awards |
| • | Chain Expansion Report |
| • | Chain Operating Report |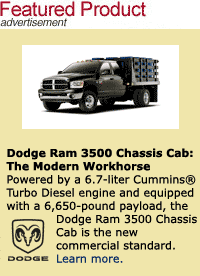 Web Exclusive: In-Brief
Don't let the fast pace of the E&S industry put you out of touch. Keep track of your industry friends' and colleagues' career moves with InBrief Online.
Economic Outlook
RPI falls one point, foodservice sales increase, durable good orders fall and more....