June 2006
Cover Story: Second Act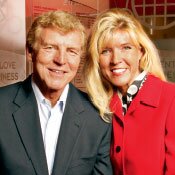 Since founder and CEO James Grote and COO Jane Grote Abell reacquired Donatos Pizza from McDonald's in December 2003, the chain is on the path to profitability once again. The company opened a new prototype, introduced new products and stemmed the flow of red ink, citing a $10.5 million turnaround in EBITDA since parting ways with McDonald's. Working capital will be used to finance growth including five company units this year.
Storyboard: Game Night
ESPN Zone's latest ad campaign seeks to draw more families to the chain. The commercial highlights ESPN Zone as the solution to where busy families should eat, offering fun activities for the entire family. The company hopes the TV ad will help recast the chain from a special-occasion destination to a more everyday dining destination.
Restauratour: Museum Quality
Firehook Bakery & Coffee House gave up the right to decorate its newest restaurant and put its name on the door for a location in The Phillips Collection, a private art museum in Washington, D.C., that received 170,000 visitors last year. Located in a Georgian Revival mansion, the cafe features an artistic look with deep red walls, black-and-white photography and cherry-wood furniture. The company expects the cafe to gross $800,000 a year.
Toque Of The Town: Exploring Asia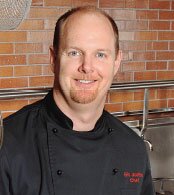 Director of Culinary Operations Eric Justice is shaping a distinct food identity for fast-casual Pei Wei away from upscale sibling P.F. Chang's China Bistro. Justice is slowly incorporating more esoteric Chinese dishes and delving deeper into Southeast and other Pan-Asian cuisines. Through 2007, he will continue to feature three or four limited-time offers, some recurring seasonal dishes and others, items with potential for the core menu.
Food Safety : Neverending Story
Rubio's Fresh Mexican Grill is always on the lookout for ways to improve its food-safety processes. In addition to its consistent and frequent training, periodic audits, and cooking and food-rotation standards, the chain is currently testing a Web-based food-safety training program and hand-held computerized thermometers.
Cover Society: A Little More Friday's for Richard Snead
On The Money: Choose Your Partner
Upstarts: Salad Creations' Simple Plan
Editorial: Viral Marketing