In This Issue:
- Chipotle Founder and CEO Steve Ells
- Baja Fresh partners with Olympian Mia Hamm for its latest ad campaign
- Applebee's Senior Vice President of Menu Development and Innovation Kurt Hankins

Creative Habitat: Check out the latest concepts Rainforest Cafe creator Steven Schussler is brewing up in a tour of his idea lab.


PODCAST:

Michael Kaufman talks candidly about rebuilding brands at Metromedia Restaurant Group and helping to create them at Harry's Essential Grille.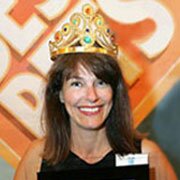 California Tortilla co-founder Pam Felix reveals the challenges of too many chiefs.


Senior Editor David Farkas muses on the comings and goings of the restaurant world.


Our newest e-newsletter, Chain Leader Executive Briefing, will provide a free summary of news, analysis and special features for chain restaurant leaders. We'll cover topics such as growth strategy, brand management, marketing and industry buzz. Don't miss a single issue.




California Tortilla co-founder Pam Felix reveals the challenges of a company run by all chiefs.
Upstarts: Salad Creations' Simple Plan
Should You Franchise? You have a great concept with a lot of potential. But franchising isn't right for everyone.
Full Coverage: Grow to 100 units!
Learn how to grow to the next level: video clips, web-exclusive articles, and more!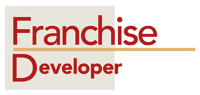 Exploring franchise opportunities? Get in-depth information on investment requirements, financing and support services with Franchise Developer.
Featured Franchise: Dunkin' Brands
View all current opportunities

Chain Leader magazine provides strategic insight and business analysis for headquarters management of chain-restaurant companies. Topics covered include brand management, finance, leadership, communication, concept and menu development, technology, food safety and human assets. It is published monthly.
Request a free subscription to Chain Leader magazine; the digital edition; or Newsbites, the daily e-newsletter.